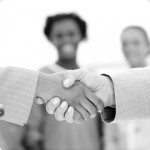 UPDATE ON HR & LABOUR LAWS -1
You may be aware that as on date there are more than 40 Labour Laws followed by its central/state Rules, covering Provisions of Working Conditions, Payment terms, Social Security and Procedure to settle grievances of employees engaged in different sectors/industries.
Now Govt in its wisdom propose to bring various changes such as clubbing few Labour Laws having repeated & common terms to reduce number of enactments to minimise confusion, procedural delay in compliance by inducting user friendly procedures for smooth implementation.
Time will only tell us by when & how it will happen. Nevertheless it's on card. Focus is to cover more number of employees based on their wages/salary and provide sufficient protection.
In view of above, various changes are proposed /implemented, particularly in few legislations such as Minimum wages (by central & state govt respectively), Employees Provident Fund & Pension Scheme, Employees State Insurance Scheme, Payment of Bonus etc and derive at 4 codes taking care of Payment, Social security, Safety & Disputes in each code.
In this connection several notifications, court orders are published from time to time but not enough clarity is given by respective depts. On many issues like what is constituted as wages/salary, what all payments to be included or excluded from pay package, effective date of implementation etc.
Recent notifications are
1] Min wages – Basic wages are increased by reducing component of special allowance.
2] Min Bonus Payable on Rs.7000/- (earlier Rd.3500/-pa) or minimum wages whichever is high.
3] Employees State Insurance Scheme –
Establishments with min 10 employees (earlier 20) on any day during the year, will be covered if notified w.e.f. 01/09/2019
Employees with wages ( incl. all allowances) up to Rs 21,000/- pm will be covered
Employer/Employee contribution is reduced from 4.75 & 1.75 to 3.25 & 0.75 of monthly wage/salary
4] Employees Provident Fund Scheme – Full of confusion
Frequent changes to keep confusion growing amongst employer & employees
Most of the time their site does not work to register to pay contribution or claim benefits
High Court order on recent case of M/s.Surya Roshni is published but no clear notification from RPFC for effective date of implementation of change in components for contribution. However considering the past experience mostly contribution will be on all allowances including Special allowance, if any & other allowances paid pm on regular / uniform basis incl. Production Bonus, but excluding HRA & Conveyance being nature of reimbursement.